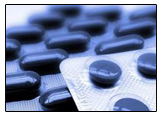 With the huge amount of technological transformation these days, medical industry is experiencing a rapid change with constant developments across medical technologies. DataTek offers e-business solutions and application maintenance services to leading pharmaceutical companies.Our experience includes working with clinical trials systems, lab information systems and bioinformatics.We are equipped with extensive research and highly skilled software professionals, who keep pace with the fast evolving health care domain, and provide the best health care application development thus reducing the medical error percentage.
Our Services Include:
Application Development
System Integration and Implementation
E-business consulting
Facilitating Contract Research
We also offer solutions to help health care organizations lower their IT and system costs while meeting customer expectations. We enable our customers to re-engineer their systems using advance techniques, thus aligning their business with emerging business technologies. Our experience ranges from HMO billing systems and hospital ERP systems to PDA mobile solutions for physicians. We have in-depth experience in application development, maintenance, and e-healthcare.
A Partial List of Our Pharmaceutical Clients Include:
Abbott Laboratories
Allergan, Inc.
Amgen U.S.
Biogen Idec
Bristol-Myers Squibb
Boehringer Ingelheim
Celgene Corp.
CDC - Center For Disease Control and Prevention
Eli Lilly and Company 
Johnson & Johnson 
MedImmune
Merck & Co.
Novartis
Otsuka