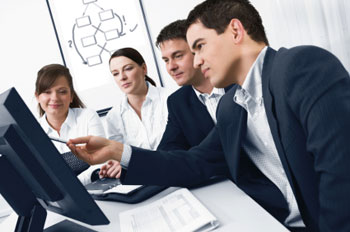 The value of software testing to a company's performance and reputation is immeasurable. The Testing phase comprises of nearly 30% of the total software development lifecycle and has emerged as a strategic function. Every defect found early in the software development lifecycle saves millions of dollars of revenues for the companies. A recent analyst study stated that "finding and repairing software defects post-production, costs the average American company upward of $22 million and that 80% of software development dollars go to defect repair."
Our flawless process, strict adherence to international standards, fully transparent functioning ensures that your ultimate output remains final. Software Testing Services from DataTek cover a complete range of QA needs for several different types of clients all over the world:
Software testing and publishing companies who need additional resources and expertise to provide testing services.
Companies and individuals who want to test their turnkey solution - a website, any desktop software or hardware system.
Companies that need independent testing of their software during the full development lifecycle (especially when development and testing are outsourced to different companies).
Companies that need an independent QA provider to perform product acceptance and certification.
Software publishing companies that do not have the time or capacity to create documentation for released software.
Our Software Testing Services Include:
Functional Testing for All Types of Software
Full Lifecycle Testing
Performance and Stress Testing
Test Automation
Usability and GUI Testing
Localization Testing
Security Testing
Compatibility Testing
Documentation Services