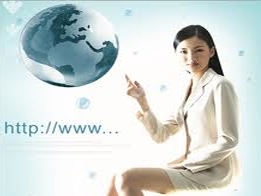 Over the last several years, DataTek has participated in the evolution of the web and has designed & developed websites for many businesses- websites that have been critical for their success. We have worked with several US and Europe based clients, in building and maintaining desktop applications and client server applications.
DataTek has a wide range of website design, Web development and programming services ranging from simple HTML based website design to complex web development and programming, multimedia and secure e-commerce web applications. We work with your company to define objectives and develop graphic design for your web site and interactive tools to achieve them.
Our Web Developers have expertise in building Enterprise class Web based Application solutions using AJAX, Dot Net Nuke (DNN), LAMP, WEB 2.0, Microsoft .Net, Oracle and Java Platforms. Semaphore has domain expertise in Textiles, Pharmaceuticals, e-Governance, Travel, Legal, Manufacturing, Engineering, Financial Sector.
Our Software Professionals are highly skilled in Linux, Perl, PHP Development, ASP.NET, Mobile Application, Ecommerce Development, Shopping Cart, AJAX, ColdFusion, J2ME|J2EE. With an experienced team of software experts and designers, we have undertaken programming and website services in both business to business and business to customer categories.
Website Benefits
Increase your return on investment
Lowering the cost of advertisement
Immediate results
Target new customers
Contact your existing customers through bulk e-mails
Can Have Your Documents Online
Stay Ahead of Competition
Types of applications we offer:
Custom Web Applications
Content Management Systems (CMS)
Ecommerce Web Applications
Rich Internet Application (RIA) Development
Mashup Development (Hybrid Web Applications)
Desktop Application Development
Social Networking Applications
Intranet Web Applications
Job Portals